The combined strengths, specialized training and diverse backgrounds of the principals allow them to handle complex litigation with great technical skill, efficiency and creativity.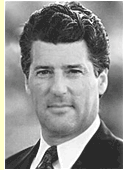 Paul Nemiroff graduated George Washington University, Washington, D. C. in 1972 with a bachelor of science degree in Government. Mr. Nemiroff worked as a research assistant and writer on Capitol Hill, and as a legal assistant handling a wide variety of legal problems for indigent clients at Neighborhood Legal Services, in Washington. He received his law degree from the University of Miami School of Law in 1975 where he achieved Dean's List.

Before graduation, Mr. Nemiroff worked as a law clerk at the prestigious firm of Wald, Harkrader, Nicholson & Ross, Washington, D. C. He was admitted to the Florida Bar in 1975.

Mr. Nemiroff is nationally recognized for his expertise in personal injury cases and has provided consulting services to other law firms in damages presentations in complex catastrophic injury cases. He has acted as a special mediator as well as an expert witness for other attorneys in Florida courts. As guest lecturer, he is in demand as a speaker at local universities on the subjects of evidence and trial tactics.

Mr. Nemiroff is a member of the Academy of Florida Trial Lawyers, the American Bar and the Dade County Bar Associations, the American Trial Lawyers Association and the American Arbitration Association.
---
The principals have lent their support to numerous charitable and civic organizations, such as the YMCA, Little League, Optimists, the University of Miami Alumni Association/Board of Directors and the Miami Project to Cure Paralysis. They have appeared on local television and in the press to offer expert insight to the public on high profile personal injury and wrongful death cases.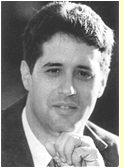 David Auslander graduated with honors from the University of Miami with a baccalaureate in English. He was appointed President Henry King Stanford Scholar there. In 1986, he graduated from the University of Miami School of Law and was admitted to the Florida Bar.

Prior to becoming an attorney, Mr. Auslander co-authored medical research papers, produced non-fiction videotapes and taught English literature on a college level. He is currently an adjunct faculty member at the University of Miami where he teaches in the College of Arts and Sciences. Additionally, he serves on the Dean's Council, an elite advisory group to the College.

Although Mr. Auslander has achieved a distinguished reputation as a plaintiff's attorney, he is also a seasoned defense counselor. Among those previously defended was Lloyds of London in excess insurance liability cases, as well as several Fortune 500 companies in defense of product liability actions. Having worked "the other side of the fence", Mr. Auslander is intimately familiar with defendants' tactics.

Mr. Auslander is admitted to practice in the United States Federal District Court, Southern District of Florida; the United States Court of Appeals, 11th Circuit and the United States District Court for the Middle District of Florida. He is a member of the Academy of Florida Trial Lawyers and the Dade County and Florida Bar Associations.
---
Fees
We collect no fees until our clients receive compensation. Our contingency fee agreement is approved by the Florida Supreme Court.

Client Recommendations
A list of clients who have agreed to be contacted regarding the firm's quality of work and level of service is available on request.
---